We have made a long way and learned from our own experience that file management is central to keeping your project neat and organised. As promised, we are bringing you an overview of another feature improved in the Files module. Our aim was to simplify and streamline the management of files within one project space.
In short: you can highlight several files and folders and move, delete or download them with one click.
Now the longer version and more detailed how-to.
Highlighting
Files and folders can be selected by clicking on their rows. Click on the empty space in the row.
If you click on the name the file will begin to download, and the folder will display its contents, so keep that in mind.
File management operations
With at least one file selected, a new section of the sidebar appears.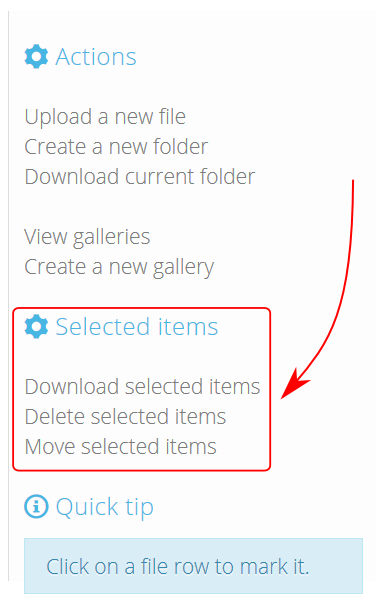 The same commands are available if you hover over one of the selected rows. Their role is exactly the same as of the links on the sidebar.

All three operations work in the same way as with a single file. Also, as mentioned previously in the note about soft-delete feature, your administrators can recover all accidentally deleted files.
Featured image: "Massive Wall of Organized Documents" by Alex Gorzen, used under CC BY-SA / Cropped from original