We are very proud to announce immediate availability of new, completely free, collaborative tool which will help to build your Erasmus+ project proposal. The main idea behind it was to avoid constant circulation of a pdf forms and endless copy & paste madness. Now you can create new proposal, invite your partners and work TOGETHER to develop a brilliant Erasmus+ proposal.
No more waiting for a partner who was supposed to send you the file with their entries and no more forwarding it to the next partner so they can complete their part.
Let me explain how to get started.
Erasmus+ Proposal Setup
Once you sign in to AdminProject, you should notice a new link on the sidebar: Create a new proposal.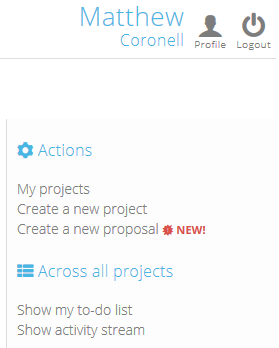 Enter the name for your project proposal and hit create.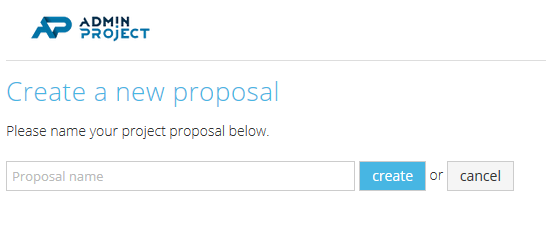 Now it's time to choose the form you would like to work on, i.e. what type of project are you going to prepare. You can find detailed information on your national Erasmus+ website or on the European Commission's website.
Select the Key Action (KA), the sector and hit open to be taken to the main view of the proposal.
Everything is now ready, so you can start inviting your partners and team members working on the proposal. To do that, go to Settings tab and enter email addresses of all people you want to invite to the project. Don't forget to click save when you are ready to send the invitations.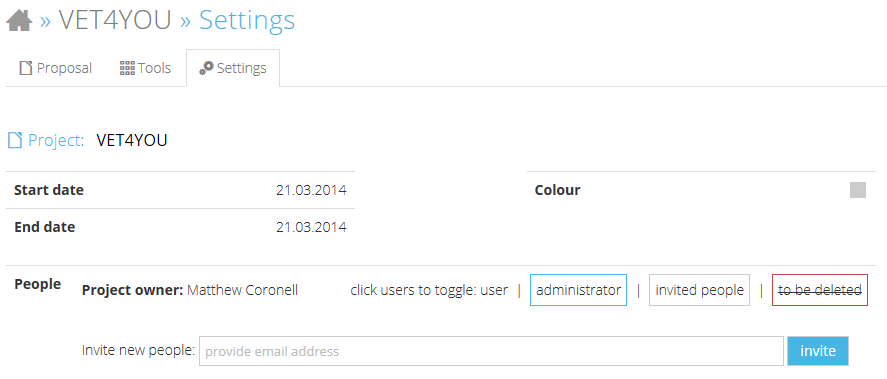 How to fill in the proposal?
Our form includes all sections from the eForm that need to be filled with information and don't depend on external data that completes automatically based on PIC numbers or other selections made. Unfortunately, the way the eForm is built prevents us from building a tool that would generate a complete proposal pdf.
What you have here are sections that are equivalent to those in the pdf proposal. To start entering the text, click Edit next to a question you want to deal with. People on your team are able to do it as well, so each partner can now fill in the part they are responsible for without waiting for an email with the pdf.

All fields have a revision system. It means that even if two people edit the field at the same time nothing will be lost or overwritten. In case you make a mistake or save a field with content removed you can always revert to an earlier version.
Once finished, click save and flag as final so everyone can see that this part has been completed and no further edits should be made.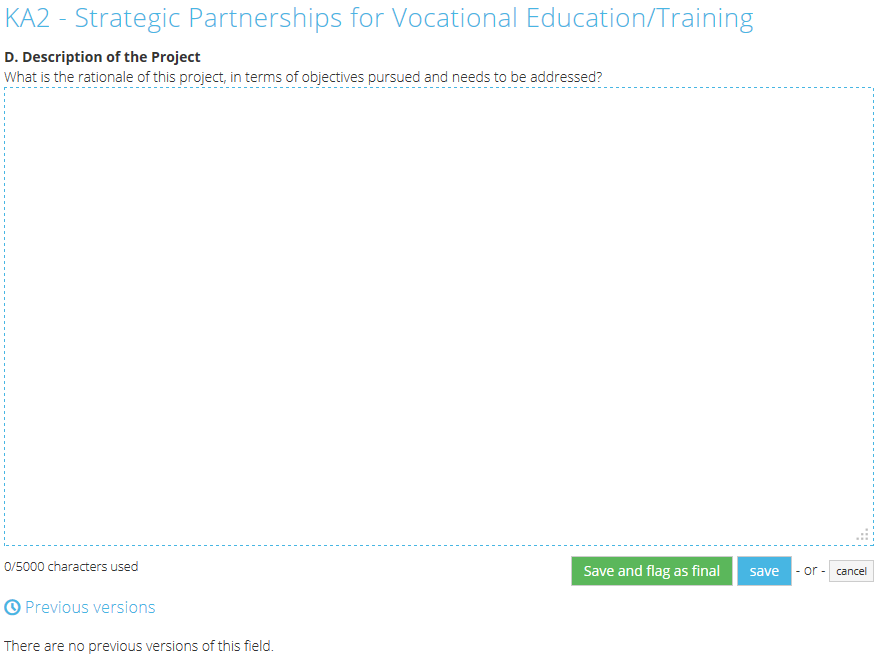 Optionally you can export everything to a Word document, which for some people is easier to work with when moving text to the proposal eForm.
Other tools
Since it is a "project to be," we have added two tools we think may facilitate work on the proposal. There's a file system, where you can upload all files that support the process of filling the proposal and a fully functional discussion board with integrated notification system where all partners can talk about the contents of the proposals.
EDIT: Since we have received many claims and questions regarding the price of the service. We would like to clearly state that Erasmus+ Proposal Builder is free and will always be free. Like here:
You are a user that has been invited to a project – you can use the Proposal Builder for free.
You are subscribed to a trial or free package – Proposal Builder is free for you as well.
Your subscription has expired – you cannot create new projects, but you can still use Proposal Builder for free.