The new Erasmus+ call has been announced some time ago, while first PDF forms have been published on the 1st of December. Obviously, there are some changes in the proposals comparing to last year, so our team worked hard over past few days to introduce those changes.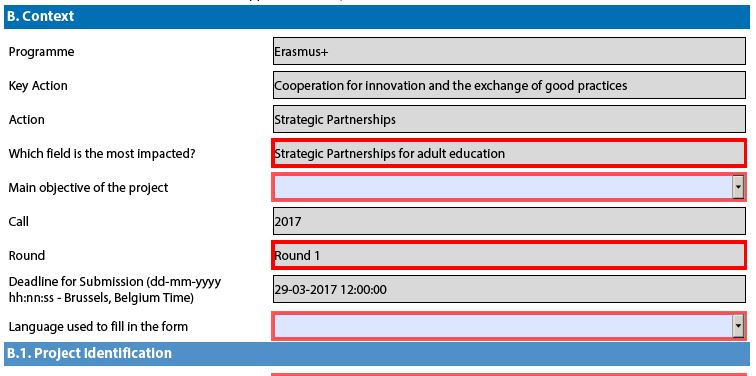 As maybe some know already, the proposals part of the AdminProject is completely free to use and anyone can start working on a new proposal.
You may ask why should anyone use it? The reason is simple – to collaborate. 
Exchanging PDF forms via email is problematic, difficult to keep track who edited what and when. AdminProject allows you to edit the proposal in the simple web interface, where several people can work on it together. The system keeps track of who is editing which fields and those fields are locked for other people. There is also version history, so you can revert to previous content at any time you like.
Apart from that, proposal editing allows forum-like discussions and exchange of any necessary files.
All of that is kept together in secure environment, where person starting the project has complete control of who can see the proposal.
When you finish writing the proposal, you can export it to a Word file, allowing easy copying and pasting into the PDF. Unfortunately there is no way to export proposal straight to the PDF – since it is secured.
How can you start? Create your free account in the AdminProject (if you don't have one yet), invite partners and start working!