On-line tools are one of the best solutions when one wants to stimulate collaboration and keep everything in one place. AdminProject has a few modules that fulfil that role through comment system. One module, though, is dedicated to information and exchange of ideas. Our discussion module is a place where you can take things up with all project members. Read on to see what it looks like.
The Discussions module of AdminProject is one of the Tools, right next to work packages, tasks, files and calendar. It works in the same way any message board does. Simply post topics, replies, add files, links, quotations. The main view of the module looks like this:
It is a list of current topics. Apart from the start date, the date of the last post there is a counter of number of views of the topic and the number of replies. If you decide to join a discussion click on a subject and the view should change something like this: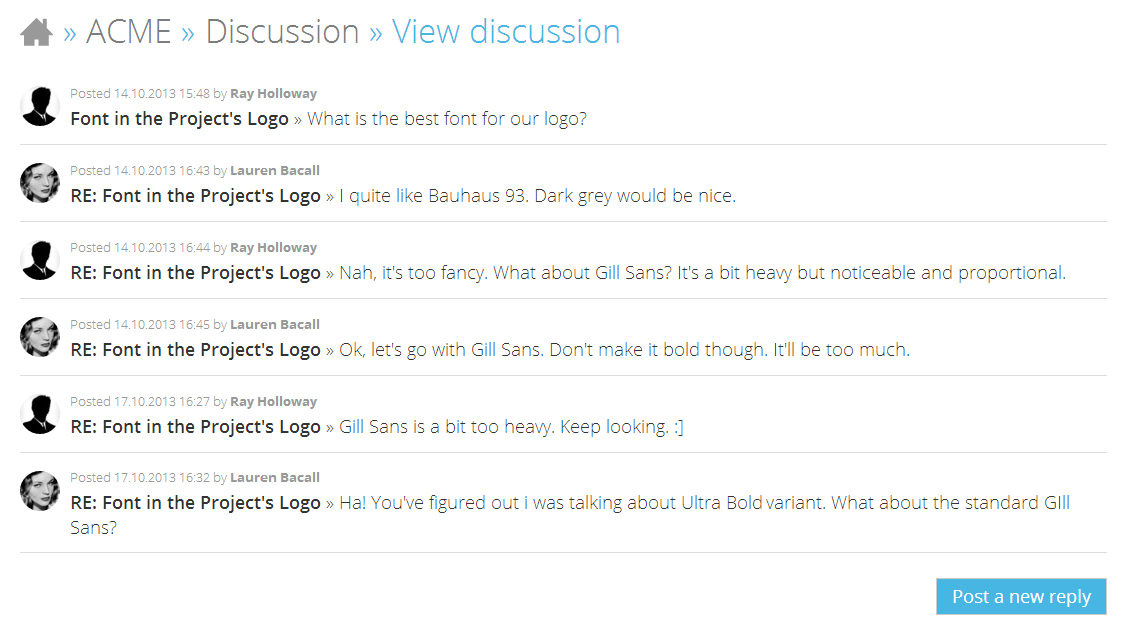 By default everyone in the project who has their discussion notifications turned on will be notified about new topics and new posts.
EDIT (5-08-2014):
Attaching files
Attaching files to posts in a discussion works the same as in Tasks. To attach a file, click a Link a file button below the text field.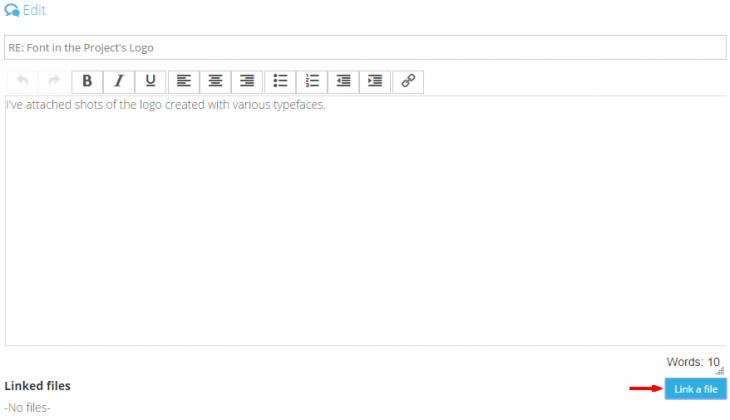 If the file is not in the storage, you have to upload it by clicking upload a new one button.
When the file is available, or has just been uploaded, find it on the list below and click on its name. It will be linked with your post.